Commissioned by Netflix Creative Team, I created a master keyart and series of ideas which features on their global streaming platform across millions of devices and screens. The core idea pays homage to beautiful & diverse set of handshapes found in American Sign Language, each handshape is paired with brush strokes which works as a loose abstraction of one sign (out of tens and hundreds of possibilities) that you'd use with each handshape.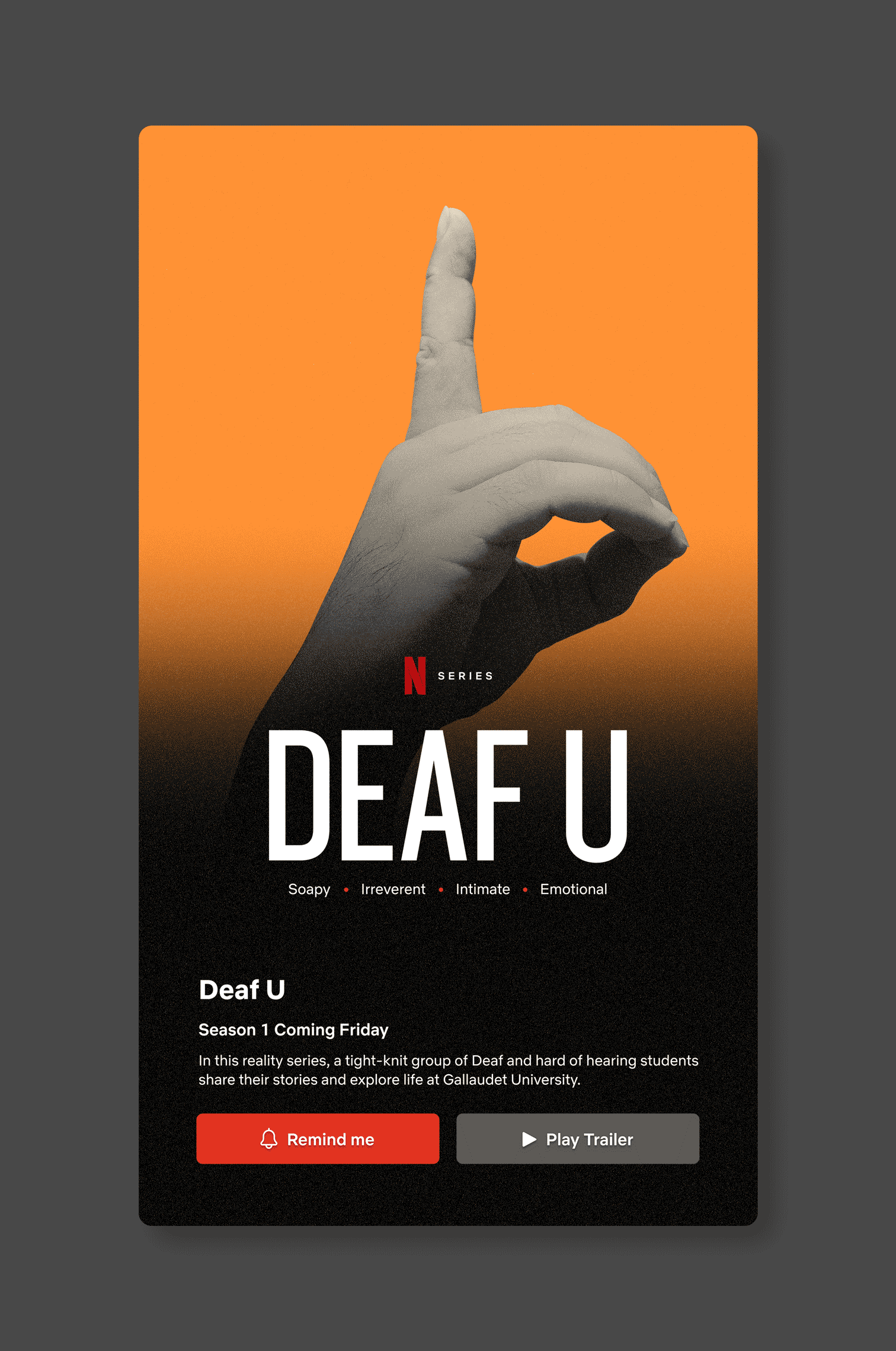 Ravi is currently open to projects starting from June 2023. If you're interested in collaborating or simply want to get in touch, get in touch ︎︎︎
ravi@ravivasavan.com
Ravi lives and works on on the traditional lands of the Wurundjeri/Woiwurrung people of the Kulin Nation.
↳
Instagram
↳
LinkedIn
↳
Twitter
↳
Are.na